New Online Service – PATCHS LIVE FROM 01.04.2023
PATCHS is the new easy way for you to contact your GP practice online. PATCHS has been designed by GPs to make it easier to contact your practice and save you time.
Just answer a few simple questions and PATCHS gets you the help you need quickly.
You can use PATCHS to contact your GP practice for health advice, condition monitoring, repeat prescriptions, fit notes, appointment bookings, and more…
PATCHS provides lots of benefits including being able to make requests in your own time, avoid telephone queues and waiting rooms, and getting quick responses. PATCHS also helps patients who struggle to contact their GP practice using the telephone or in-person. This includes patients who have hearing or speaking impairments, anxiety, and who speak English as a second language.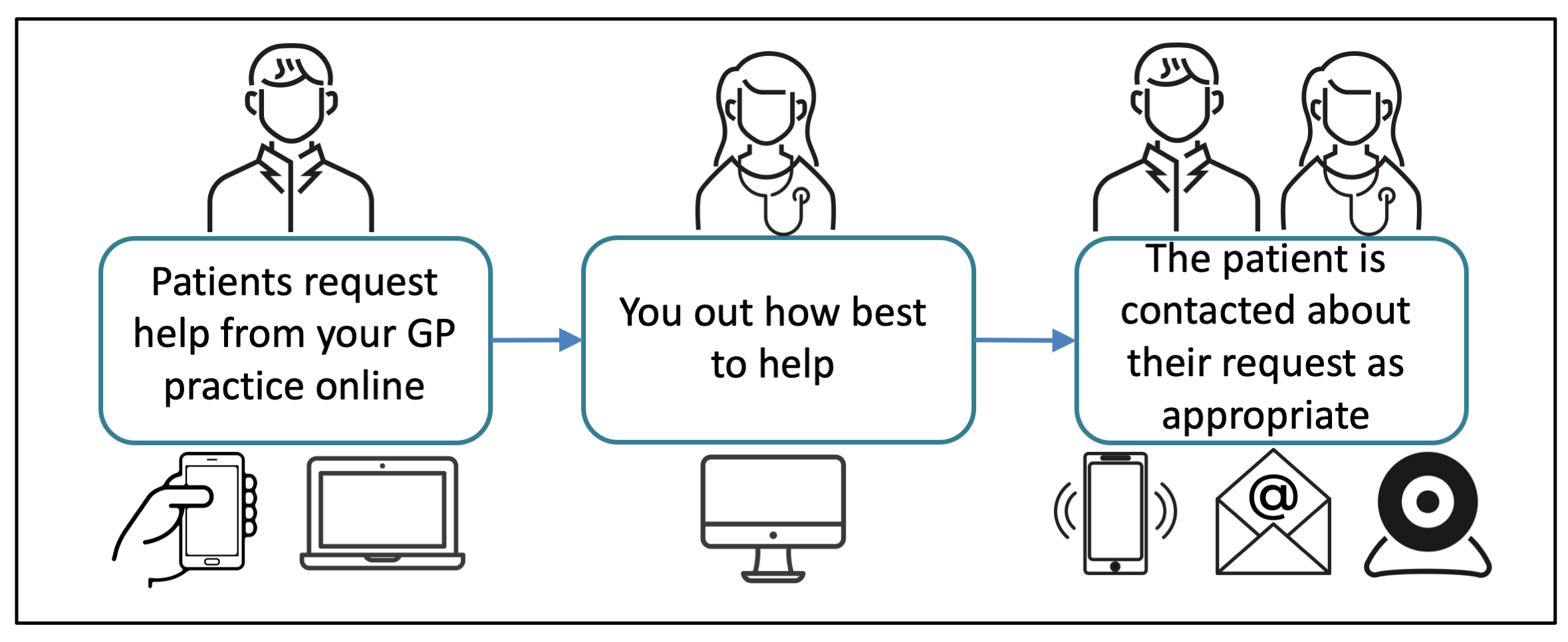 Patients register for an account via your practice website or smartphone.
Patients submit requests about health issues and other queries using the PATCHS 'Chatbot'.
Requests enter the PATCHS 'inbox' for practice staff to read and respond.
Requests are triaged and workflowed to the most appropriate person to action.
Staff can respond by online message, SMS, phone, or video call.
You can see a demo video of PATCHS here: